Residential Electricians That Will Impress You with Their Expert Services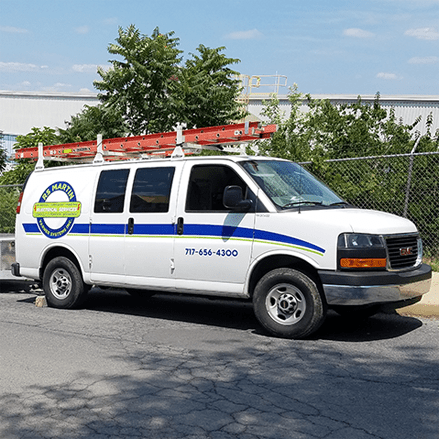 Electricity is a necessary part of everyday life. When your home is affected by an electrical problem, it's time to call a professional residential electrician to look at the situation.

If you are building, adding-on, remodeling, or need a solar panel circuit installed, RS Martin can accommodate your electrical requirements. Whether you need new outlets or are adding a ceiling fan, no project is too big or small. Our certified electricians are knowledgeable and respectful of your property. We conduct our business with honesty and integrity to be sure you are getting high-quality electrical work.

We strive to provide our customers with the best service at affordable prices. Contact us today for your residential electrical service needs!
When Should You Call a Residential Electrician?
You may feel the urge to DIY your electrical work, but there are many reasons to call a residential electrician, even for jobs that seem simple. You may need services to your electrical system related to old wiring, an unusual power outage, installation of a ceiling fan, or flickering lights. A circuit breaker might frequently be tripping when you turn on an appliance or plug in your heated blanket. Whatever the case may be, even if it seems simple on the surface, it is always best to have a residential electrician come and investigate.
Most people know that when you purchase a new home, you need a residential electrician to come and inspect the electrical systems. What many do not know however, is that you should have your systems checked by a professional residential electrician every three to five years to ensure they are working efficiently and safely. If you can't remember the last time you had an electrical inspection, get in touch with us today!
Our Residential Electrical Services
Residential electrical work is different from commercial or industrial electrical work and requires other licensing and certifications. When choosing the right residential electrician, you want a professional from RS Martin Electric. Our qualified electricians work within this specific field of electrical work, are highly trained, and have all the necessary certifications and licenses. We can perform any of these tasks:
Ceiling and Attic Fans Installation
Pool and Hot Tub Wiring
New Construction/ Remodel Wiring
Solar Electric
Design/Build Projects
Generator Installation
Electric Vehicle Charging
LED Lighting Upgrades
Parking Lot Lighting Installation/Repair
Bucket Truck Service
Fire Alarm Systems Installation
Three Phase Service & Repair
Telephone/Data Cabling
We Offer 24-Hour Emergency Services to Your Home
Electrical emergencies can be terrifying, especially when they involve the electricity in your home. We know that you don't always have the time to make an appointment when something urgent happens, so we offer 24-hour emergency electrical services. Contact us any time of the day or night, and we will send a member of our highly trained electrical team to help you deal with your issue and give you the high-quality services you need! We also provide 24-hour emergency services for commercial and industrial customers.
How Our Residential Electricians
Can Help You
No job is too small, so don't risk your safety trying to do any electrical work yourself. Our residential electricians near Lancaster, PA, are trained to help you through all kinds of electrical scenarios. We can help you with large projects like rewiring an older home, or smaller projects, like installing some new outlets.
Contact us today for a free estimate on any of our services! Our licensed electricians are dedicated and will provide high-quality electrical work no matter the project.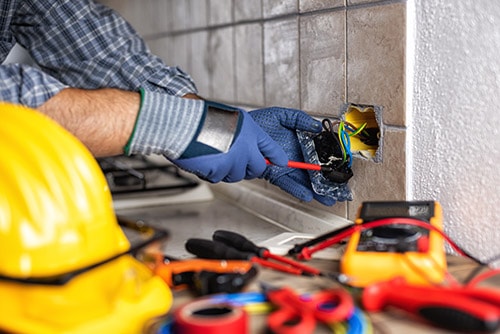 Let the Experts at RS Martin Be Your Residential Electricians
If you need new outlets, hot tub or air conditioning wiring, LED lighting upgrades, or any of our other services, call the team of expert residential electricians at RS Martin. We have been in business for over 30 years, providing our customers with top-notch residential electrical services. Contact us today!