Need a Residential Electrical Installation in Lancaster, PA? Trust RS Martin!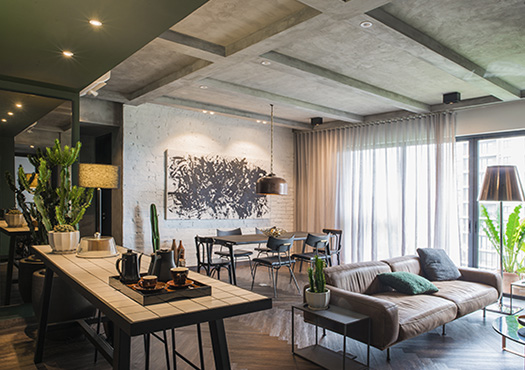 Electricity powers our lives. From our alarm clocks to our coffee makers brewing morning cups of coffee, every television channel change or light flicked on in between, we rely on electricity to help make our lives more convenient and comfortable. That's why you need reliable residential electrical installation for all your new construction or home renovation projects.
At RS Martin, we know how critical it is to have safe, efficient electricity powering your life. Our residential electricians have all the certifications and licenses necessary to give your home the electrical service it needs, ensuring its electricity can continue to work and function as safely as possible. Whether you are building a new home, working on a remodel, or having your house rewired, we have the skills for the job.
WHAT CAN YOU EXPECT FROM OUR RESIDENTIAL ELECTRICAL INSTALLATION?
You need professional residential electricians with the knowledge to install the best, most up-to-date electrical systems in your home, including electric vehicle chargers. At RS Martin, we have electricians trained to install state-of-the-art wiring for residential and commercial purposes. Our team is both professional and capable, with the experience to prove it. We can help you with your electrical systems, no matter if you are updating an existing structure or building your brand-new home.
Existing Homes
As technology evolves, the type of electronic devices we bring into our homes can affect our electrical systems and how safely they perform. Homeowners should have their electrical systems checked at least every three to five years to keep them up to date and functioning correctly, as electrical systems such as wiring, panels, and meter bases in older homes may need updates due to age or improper installation.
In addition to having the electrical system inspected every three to five years for safety, you should also have your home's electrical system checked when installing new large appliances. Please consider professionals to look at any issues with your electricity, such as flickering lights, faulty receptacles, or a sudden dramatic increase in your electrical bill. When you schedule regular inspections with RS Martin, we can help keep your family safe and your electrical systems working as they should.
In existing homes, electrical installations can vary depending on the house's size and the project's size.
New Homes and Special Projects
Owning a new home is a huge accomplishment, and whether you build or buy your new residence, you need to ensure your electrical system is up to date and up to code! When you are in your new home, the last thing you might want to think about is the electrical systems, but that should be one of your first priorities.
With newly built sections of your home, state-of-the-art residential electrical installation is easy with experts on your team! We will install brand new electrical wiring and a circuit breaker to handle all your electrical needs while keeping your new home safe. For additions or remodels, you will need a professional to add this new circuit to your electrical system. Schedule an estimate with us today to discuss how long it will take for us to get your electrical systems up and running correctly for your project!
We specialize in custom-built homes. To better assist you with your vision, let us develop a plan and scope of work with you. We are happy to discuss your options and are available to assist homeowners in Lancaster County and the surrounding PA counties.
If you need help sourcing electric to your solar panels, installing a charging station for your electric car, or a whole-home fire alarm system, we can do that for you, too! We can work in conjunction with the other contractors you've hired, so your house can handle the demands of all the modern conveniences you have come to love.
RS Martin takes immense pride in our team of professional electricians. When you trust us to service your electrical system needs, like electrical panel replacement or electrical cable installation, you can rest assured that we will get the job done correctly.
BENEFITS OF WORKING WITH RS MARTIN
Working on your electrical system might seem cost-effective but can cost you more down the line, especially if an unsafe, DIY residential electrical installation causes an issue. Having capable, certified residential electrical professionals for your home electrical installation can mean the difference between a safe, secure system and a dangerous accident waiting to happen.
When you work with RS Martin, you can rest assured that your home is in capable hands. All our residential electricians are certified and have credentials you can trust, and we will work with you to meet your needs.
Our services for residential electrical needs include, but are not limited to:
Ceiling and Attic Fans Installation
Pool and Hot Tub Wiring
LED Lighting Upgrades
Solar Electrical Circuits
Design/Build Projects
Generator Installation
Electric Vehicle Charging
Fire Alarm System Installation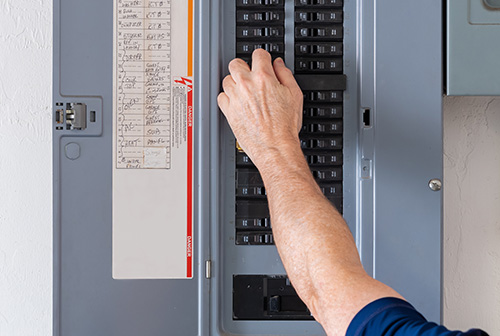 LET RS MARTIN BECOME YOUR PREFERRED RESIDENTIAL ELECTRICAL INSTALLATION EXPERTS
Looking for top-notch home electrical installation services when you need them can be frustrating. At RS Martin, we take the guessing out of choosing the right electrician, as our dedicated team has all the certifications necessary to meet all your residential electrical needs and give you the quality service you deserve. When you are ready for a residential electrical installation, give us a call! Get your free estimate today.