If You Need Home Electrical Repairs, Trust the Experts at RS Martin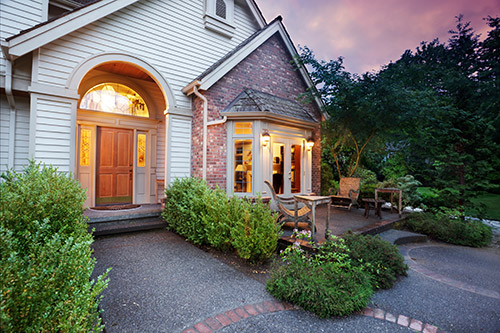 Electrical problems can cause many headaches for homeowners if not addressed quickly. These issues include poorly functioning appliances, potential safety risks, and, worst of all, electrical fire. Even if your home's electrical systems are inspected regularly, electrical problems can happen.
Getting in touch with a certified residential electrician is essential at the first sign of an electrical issue. At RS Martin, we have an electrician for every job, from the residential to the industrial, so you know you are getting help from someone with the training and certification to perform your home electrical repairs right the first time. Let us help you keep your home and the people inside safe from electrical fires.
Services for Home Electrical Repairs You May Need
Even if you are handy and enjoy home repair projects, electrical problems can become dangerous. Trust the professionals to perform all your residential electrical work, as they have had the proper training and can come up with solutions that you would not have the experience to do. At RS Martin, our electricians have the experience and knowledge you need for safe home electrical repairs.
Our residential electric and installation services extend to all homes and include the following:
Outlet Repairs or Replacement

Ceiling Fan Installations

Electric Car Charging Stations

Circuit Breaker Repairs

Rewire Existing Home Circuits
Hardwired and Wireless Smoke Detectors

Solar Panel Circuits

New Appliance Circuits

Pool or Hot Tub Wiring
There's no job too small for the electricians at RS Martin. Let us help you with all your home electrical repairs and installation jobs. Our team of highly trained, certified, and licensed electricians can give you the peace of mind that you need when you know your electrical systems are safe.
How Do You Know If Your Home Needs Electrical Repairs?
It can be challenging to identify when electrical problems arise. If this is the second time you're changing the lightbulb over your bathroom sink in a month, there may be an underlying issue within your electrical systems. While you likely don't need an electrician for a single bulb blowing, a repeated, frequent offender can signal a problem.
Your home may give you warnings when it needs electrical repairs. Some things to look out for are:
Hot to the Touch Outlets

Flickering Lights

Fuses Blowing

Electric Shocks When Using an Outlet

Sparks or Burning Smells Coming From Outlets or Light Switches

Tripped Circuit Breaker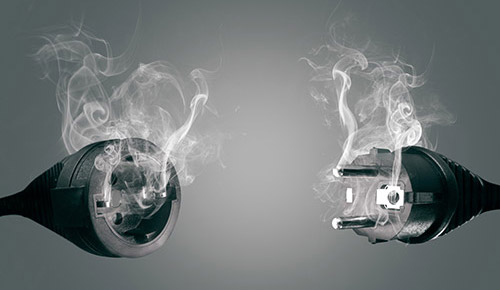 If you notice any of these signs, or if you catch yourself saying, "is something burning?" but you can't locate where the smell is coming from, you may have an electrical fire brewing in your walls. Get in touch with an electrician as soon as possible.
Does Your Older Home Need Electrical Repairs or Installations?
Older homes are quaint and have a charm that often makes people forget the potential dangers lurking. Crumbling foundations, drafty windows, and poor electrical systems are all issues you could encounter in a home that wasn't built recently.
If you are considering buying a home or if you've already been living in an older home for a few years now, it's essential to have a licensed residential electrician come and inspect the wiring in the house. An older structure may require some rewiring, a new breaker box, or additional circuits to bring the electrical systems to code. No matter what your older home needs, we have electrical experts that can help.
Should You Choose DIY or Professional Services?
As with all electrical work, we highly recommend hiring an electrician. No matter how small the job might seem, without the proper training to handle changes made to an electrical system, you risk harming yourself or causing damage to your home that will need expert attention anyway. There is no job too small for our experts here at RS Martin. If you need an outlet replaced, to have a blown fuse examined, or even help to install a chandelier, we can help. Get in touch with us today to get started!
Are You in Our 24-Hour Emergency Service Area?
When you need 24-hour emergency residential electrical services or repairs, you deserve the best! To provide the best, fastest services to our customers, we offer our services to all types of homes. Get in touch with one of the experts at our shop in Leola, PA, today so we can help. Contact us today!
24-Hour Emergency Services For Your Convenience
Electrical problems sometimes don't give warnings, and you can feel panicked and overwhelmed in an electrical emergency. But if you are experiencing an issue, we have electricians available 24/7 to help. Call us at (717) 656-4300 for immediate attention to your concerns regarding your home's electricity. Day or night, we are ready to help!
Why Choose the Experts at RS Martin
At the first sign of an electrical issue, getting in touch with and hiring an electrician to identify and solve the problem is important. If not, you risk losing your home to an electrical fire. When you need home electrical repairs, you deserve electricians specializing in residential electric work. At RS Martin, we've kept our customers' electrical systems safe for over three decades. Let us help you with all your home electrical repairs and installations!