About RS Martin, a Licensed Electrical Contractor Near You in Lancaster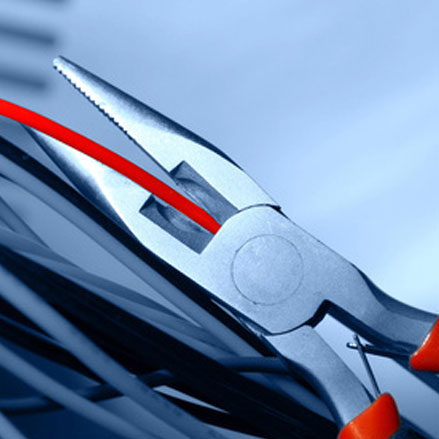 Electrical problems are not only frustrating, but they can be dangerous. Trying to fix them yourself is not an option, and searching for electrical contractors near Lancaster, PA, may bring up overwhelming results. We can help.
Family-owned and -operated in Lancaster County, PA for over 30 years, RS Martin brings you a wealth of experience and knowledge to meet all your electrical needs. As you search for electrical contractors near me, you can rest assured that the energetic, efficient work ethic we founded this company on continues today. Our licensed electricians deliver integrity and skill to every project, every time.
Our license in Pennsylvania, #PA120422, allows us to work anywhere in the state. We are also fully insured to add to your peace of mind.
Who is RS Martin Electric?
In 1967, RS Martin dispatched its first electricians in Lancaster County, PA. Throughout the decades that followed, every one of our licensed electricians has understood how important it is that our customers not only have reliable electric service but that they feel safe and comfortable as well.
Varner Systems purchased RS Martin in 2015, and we are now a subsidiary of that company. This purchase expanded the team, meaning there were no limits on the electrical services we could provide—residential, commercial, industrial, and controls and automation.
Our Core Values and What They Mean for You
When you search for electrical contractors near me, you expect to find licensed electricians that are skilled and who conduct work with safety in mind. At RS Martin, we know all of that's important. We also know there's so much more involved with exceeding your expectations. That's why we've published our top five core values, so you can understand what to expect when you book an estimate or project with our electrical contracting service.
Consistency: No matter the type or scope of work, you'll get the same excellent service every time you interact with our electrical service company.

Honesty: Our local, licensed electricians will always tell you the truth, regardless of the circumstances.

Respect: We understand that we would never have been able to grow our business the way we have without our loyal customers. We remember this always and show our appreciation.

Trustworthy Service: We will perform every electrical service the right way, every time. Our electricians are among the most experienced in Lancaster County, and we demonstrate that on every job.

Innovation: Your electrical issues are unique, so you deserve an electrical contractor who will creatively meet your specific needs.
Put all of those values together, and you get master electricians who work safely, solve electrical problems, perform installation services, and treat every electrical project as if it were their own.
Electrical Services Offered in Lancaster County, PA
RS Martin offers a full range of electrical services for a wide variety of applications.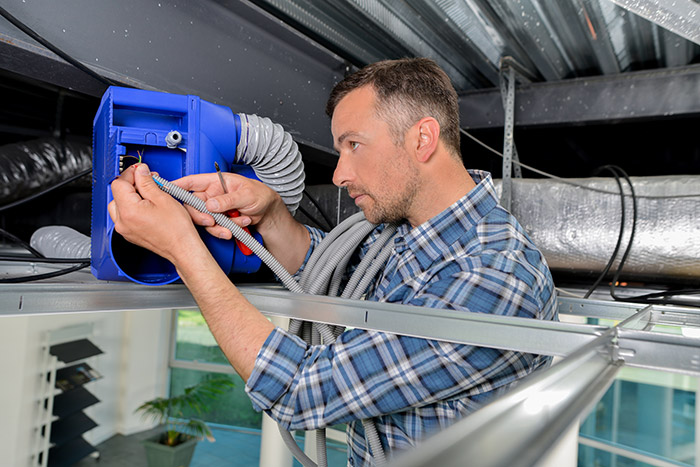 Commercial Electric
Commercial electricians complete routine electrical jobs like electrical repairs and equipment and wiring installation. These licensed electricians install service and solve electrical issues in restaurants, commercial offices, high rises, shopping malls, and other similar buildings. Their training allows them to handle lower voltages, but some are prepared to work with the higher voltages that are more common in industrial electric work.
New-Construction Wiring
Common Electrical Repairs
Transformer Installation
Receptacle Wiring
Power Distribution
Breaker Panel Wiring
Generator Connection
Heating and Lighting
Industrial Electric
Industrial electricians deal with high voltages while working on expensive equipment that requires extensive training and accuracy. These electricians work in manufacturing and production facilities—and the industrial electricians at RS Martin operate with the utmost safety and precision in mind.
Industry-Specific Wiring
Complex Electrical Systems
Controls and Electronics
Machinery Inspection
Power Conductors
Proper Grounding
Electrical System Maintenance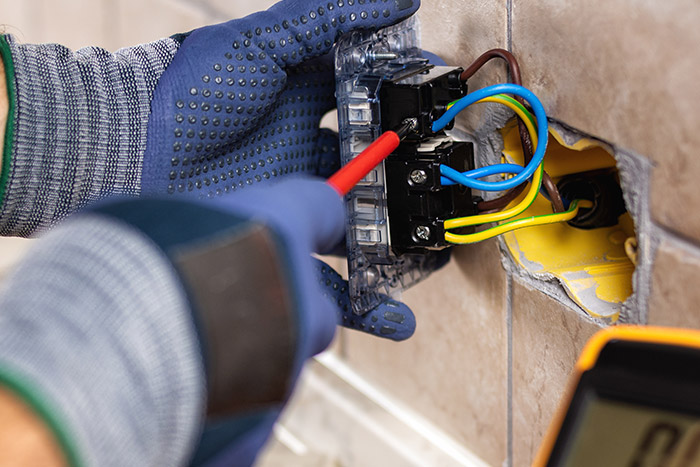 Residential Electric
A residential electrician will be needed when building a new home, remodeling, adding on, or making repairs to the electric system in your house or apartment complex. Safety is a foremost concern, and our licensed electricians will treat your home as if it's their own.
Complete Home Wiring
Lighting
Fire Alarm Systems
Pool and Hot-Tub Wiring
Solar Panel Circuits
Attic and Ceiling Fans
Generators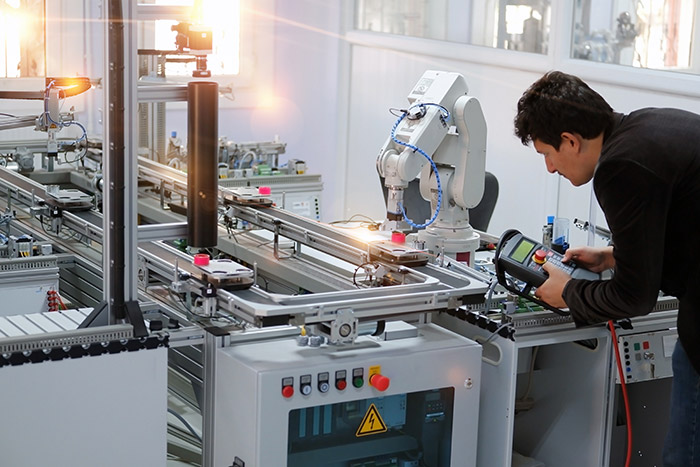 Varner Systems Controls and Automation
When a business wishes to make production more efficient, reduce the cost of labor, control batches and processes, or integrate motion-control services, that business contacts our experienced industrial electricians and controls/automation experts. Our 25 years of experience in automation ensures smooth installation and capable, ongoing service.
Product Line Integration
PLC and Touchscreen Controls
Plant Layout on CAD
Process Control with Servo and Stepper Controls
Packaging Line Design and Layout
Fully Automated Robotics
Automation Audits
Find Out for Yourself What RS Martin is All About
We believe you'll sense from your very first contact with our electrical contracting service that we put our customers' needs first. Every licensed electrician at RS Martin is not only fully trained, but they are also trustworthy, skilled, and will deliver top-notch customer service with a smile.
Your search for electrical contractors near me ends here. Contact us for a FREE estimate today.