Trust the Professionals When You Need Commercial Electrical Surge Protection
You have likely experienced a power surge in your life. When you flick on the lights, and the bulbs flicker for a few seconds before stabilizing, or you plug in a new toaster, and the microwave clock dims for a few seconds, these are examples of what you might see in power surges.
But don't let these examples of minor residential electrical occurrences make power surges sound harmless. Power surges can be dangerous and damaging, especially in commercial buildings with much more voltage and a more complex electrical system than you would find in a residential installation.
When you trust RS Martin to take care of your commercial surge protection needs, you have the experts on your side. We have been helping people in Lancaster County and the surrounding areas with their commercial and residential electrical needs since 1967. Today, our services cover everything from servicing existing electrical panels to installing electric vehicle changing stations. If your building needs commercial electrical surge protection, we are the right electricians for the job.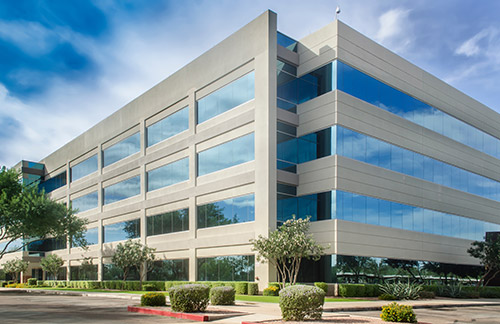 Why Do You Need Commercial Surge Protection?
Commercial buildings require a lot of energy. Computers, phones, printers, phone chargers, and overhead lighting are just some things that run all day long to keep your building productive and lit up. When your business's productivity and safety are concerned, doing the most possible to prevent electrical problems is crucial.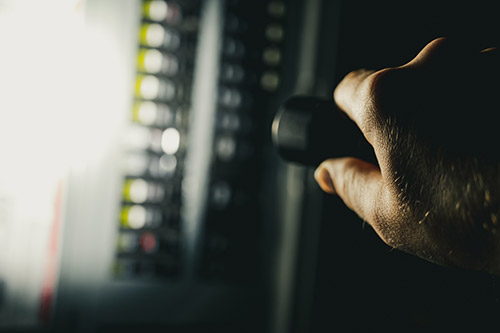 Eliminate Downtime Due to Power Surges
When the power surges and causes a temporary power outage, your employees are left twiddling their thumbs instead of being productive while their computers reboot or your systems come back up. With commercial surge protection, you may reduce the downtime associated with the power outage. It is crucial for the health of your power systems and electronic devices that your surge protectors are up to date and functioning correctly.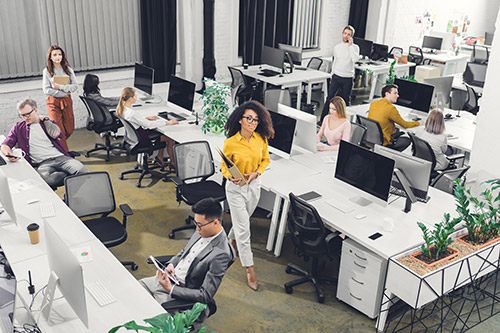 Protect Electronics
No business owner wants to endure the added expenses of purchasing new equipment for the entire team when a power surge causes the computers or other electronics used daily to become unusable. A commercial electrical surge protector is a necessary preventative tool that will help keep your electronics safe and ensure your technological equipment survives any powerful electrical influxes.
Prevent Safety Issues
You need correctly functioning electricity to keep your building going safely. Surges that strike your building can cause the elevator to stop working, trapping employees or customers inside for an unknown time. Or your security systems will cease working, putting your company's security at risk. You can minimize these dangers by ensuring you have proper commercial electrical surge protection.
Many new commercial buildings have electrical systems that come with installed surge protection. However, older buildings may have outdated surge protectors or have none. If you have questions about your commercial electrical surge protectors, or you're unsure if your building has them, please get in touch with us.
What Causes an Electrical Surge?
A power surge is when too much electricity passes through your power supply. Surges can result in something as simple as flickering lights or something as dangerous as an electrical fire. Because of a power surge's wide range of results, it is crucial to have surge protection in your building. You never know when a power surge will be too much for your electronics to handle and have some of them fizzle out.
There are several causes for an electrical surge. While some of these can happen randomly at any time, you can avoid others with proper electrical maintenance.
Damaged/Old Wiring: If your building is older, it is crucial to inspect the wiring regularly to ensure it is up to code. It is also essential to keep an eye out for pests like mice who may nibble on the electrical wiring in your walls and cause issues. If not addressed, neglecting old or damaged wiring can cause power surges or other electrical problems.
New Appliances or Computer Hardware: When you plug more things into an outlet, it can overload the electrical circuit. Be sure to have a trained electrician check your electrical system after installing any new hardware or appliances to ensure it is safe.
Lighting Strikes: Lightning is bursting with electrical energy, and electrical systems can be greatly damaged when it strikes.
Overloading Outlets or Power Strips: Outlets and power strips can only handle so much electrical flow and overloading them can lead to dangerous power surges. Never use power strips for things like air conditioners or large appliances because they cannot handle that level of electrical flow.
Power Outage: Once a power outage is over, the electricity returning to the electrical systems in the area can be overwhelming. This rapid influx of energy can sometimes result in a powerful surge that fries electronics or causes fires.
If you notice an increase in power surges or have experienced a power surge that has fried one or more of your electrical devices, it is time to speak with a professional electrician. Get in touch with RS Martin today for a comprehensive electrical system inspection.
24-Hour Electrical Emergency Support
Electrical issues are complex, and when they strike, it can be scary or overwhelming to deal with the situation on your own. While you should never try to handle an electrical problem alone, ignoring them is just as dangerous and can put you in harm's way. If you have an electrical emergency, get in touch with us right away. We are available to service your electrical systems 24/7 in emergencies.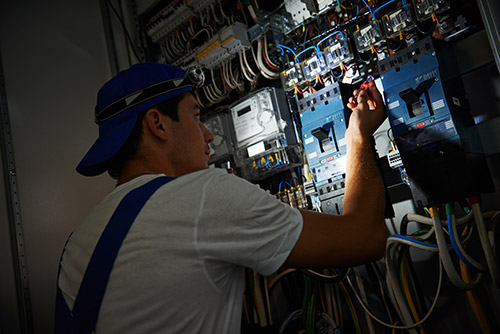 What Other Commercial Electrical Services Do We Offer?
Your commercial building has a unique electrical system and needs specialized care and repairs from qualified electricians. Aside from commercial electrical surge protection, we offer many services for your commercial building to keep your electrical systems safe and functioning correctly.
High Voltage Service and Repair
Solar Electric
Energy-Saving Upgrades
Light Bulb Replacement
Telephone/Data Cabling
Parking Lot Lighting Repair
Design-Build Plans
LED Lighting Upgrades
Service for All the Above and More
What Can You Expect When You Work with RS Martin?
Finding a qualified electrician to work on your commercial building's electrical systems can be frustrating and challenging. You want a reliable contractor who does high-quality work you can rely on to keep you safe. There's no need to worry about work quality when choosing RS Martin. Our electricians are certified professionals with the experience and expertise to complete the job correctly. We proudly serve residential, commercial, and industrial customers throughout the Lancaster, PA, region.
Let RS Martin Care for Your Commercial Surge Protection Needs
Whether you are starting a new construction project, have an existing building with temperamental electrical systems, or simply want a routine inspection, you can trust the trained professionals at RS Martin. We will take care of all your electrical needs, including commercial surge protection. Plus, we have the certifications and the experience to provide excellent electrical work. Get in touch with us today for a free estimate!