For Commercial Electrical Installation and Replacement You Can Trust, Turn to the Experts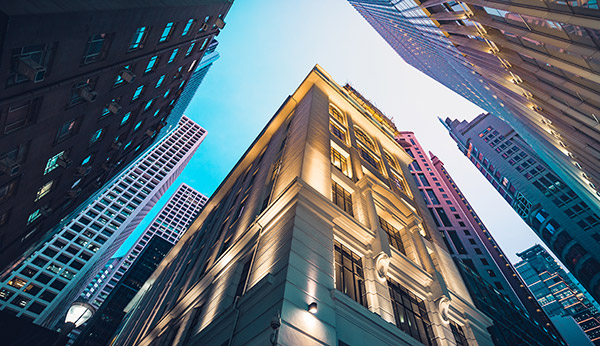 Commercial electrical replacement and installation are complicated processes that require dedicated electrical contractors to get the job done correctly. Working with the right partner for your electrical services from day one can help you prevent costly or potentially dangerous issues in the future. No matter what kind of commercial electrical project you have for us, we are prepared to help.
What You Can Expect from Our Commercial Electrical Installation and Replacement Services
Trying to find the right electrician can be a daunting task. Whether you are planning a new commercial building, upgrading electrical systems, or renovating a currently existing structure, you want the best electricians for the project. You know that commercial electrical installation or replacement requires skills that not all electrical contractors have. Still, you don't know what exactly you're looking for when it comes to your project.
That's where we can help. At RS Martin Electric, we have electricians with the skills, certifications, and licenses necessary to perform all your commercial electrical work. Safety is our number one priority, so we ensure you will get the right electrician for the job at hand, whether that's a commercial rewiring or the installation of an outlet in a residential building. If you have electrical needs, we have team members who have the proper skill set.
CERTIFIED PROFESSIONALS
Commercial electrical systems are complex and require specially trained electrical contractors. Safely functioning electricity is essential for all aspects of your business, and you must trust your electrical work with professionals who have the proper credentials.
When you choose RS Martin for your electrical services, you can rest assured that you are in good hands. Our team comprises electricians of all kinds of specialties, so if you have electrical problems, we have someone who can solve those issues.
INDIVIDUALIZED SERVICE
There's no one-size-fits-all for electrical work, and you deserve an electrician who will work with you to provide top-notch services tailored to your project. Our certified electricians can tackle any size problem, from the smallest to the largest. When you call for a free estimate, we will come and inspect your commercial building or building plan, and offer services built around your specific needs.
Throughout the process, expect that we will communicate with you openly and honestly. We are transparent for your peace of mind and the safety of your building's electrical systems. We will always keep you informed if anything comes up that requires attention or costs you more, and you will find that our work is consistently high-quality across the board.
The Benefits of Working with RS Martin Electric
Commercial buildings require specific electrical work because their wiring handles much more electrical current than smaller residential buildings. You need a commercial electrician for such heavy-duty work, and the highly trained professionals at RS Martin are exactly who you need. We offer residential, commercial, and industrial electrical services and controls and automation options to cover all your needs. For a free estimate with zero hidden fees, get in touch with us today.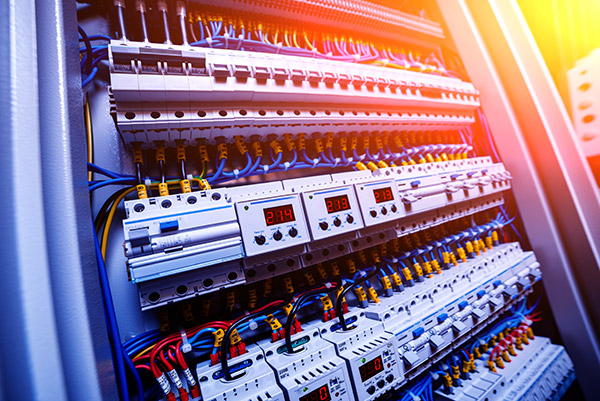 24-Hour Emergency Services
Electrical emergencies can be scary, and quickly acting is crucial to restoring your systems to safety. Contacting a certified electrician after hours can be difficult and frustrating, especially when no one is available until the next business day. Unfortunately, you know that leaving electrical work for another time can be dangerous and cause more issues sooner than later!
We can offer relief and peace of mind when you contact us. Our 24-hour emergency electrical services can help you quickly get your electrical system back up and running effectively and safely. Don't wait for your issues to worsen. Call us now at (717) 656-4300!
What Services Do We Offer?
Solar Electric
3 Phase Service & Repair
Commercial Mall Fit Outs
Senior Care Facility Electrical Systems
New Construction or Remodeling Projects
Energy-Saving Upgrades
Restaurant Electrical Systems
LED Lighting Upgrades
Smart Lighting
We've proudly served the electrical needs of commercial and residential buildings all over Lancaster County and the surrounding areas for over 30 years. If your commercial building shows signs of electrical issues, like frequent power outages or flickering lights, you can trust us to get your systems working safely again. No project is too small or too large for our trained professionals. We can accommodate all your needs, from rewiring your office space to safely adding new equipment to your electrical system. Get in touch with us for a free estimate for all your commercial electrical installation and replacement needs today.