How Can a Licensed Electrical Contractor for Remodeling and Construction Help You?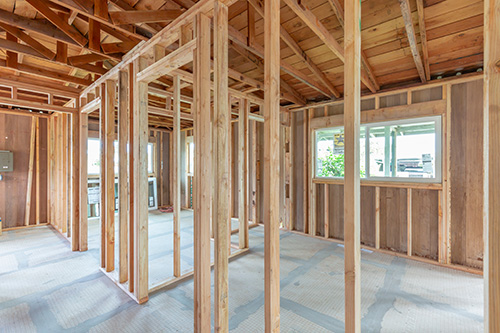 When remodeling or constructing a new building, choosing a licensed electrical contractor for the job can feel like an unnecessarily complicated step. After all, aren't all electricians able to rewire homes or wire new construction? Actually, there are different electrical contractors with distinct specialties, and hiring a suitable one for your job matters.
To choose the right electrical contractor for the job, turn to our experts here at RS Martin Electric. Our licensed electricians are trained, certified, and specialize in different areas of electrical work, so we can better serve the electrical needs of all the buildings in Lancaster, PA, and the surrounding areas. We will approach your situation with professionalism and innovation, giving you creative solutions to all your electrical remodeling and construction concerns.
What Can You Expect from Our Residential Electrical Remodeling and Construction Process?
Dealing with all the hiccups that can come along during a remodel or construction project can be frustrating enough—don't add choosing who performs electrical services to that list. You want a family-owned business with decades of experience serving customers' various electrical needs. When you're ready to get started on your project, be sure to give RS Martin a call.
Throughout the remodeling or construction process, expect open communication and honest work. We will never lie to you to make a profit, so you will always be the first to know if something comes up. When you trust our electricians to work on your building, you can rest assured that we will always give you consistent work across the board, as well as thoughtful, out-of-the-box solutions if problems arise.
Our commitment is to keep your electrical systems working as they should while giving you trustworthy service and peace of mind for your building's electrical safety in the future.
What Are the Benefits of Working with RS Martin Electric?
You deserve to work with a licensed electrical contractor who wants to keep your building and the people inside safe. Choose to work with a licensed master electrician from RS Martin, and we will offer reliable services tailored to your specific electrical needs. Our commitment to our customers includes our core values of consistency, honesty, respect, trustworthy service, and innovation, so you can expect that we will serve you to the very best of our abilities.
Not only can we help you with your remodel and construction electrical needs, but we are also equipped with the experience to handle other electrical projects. When you work with us, you know the correct type of electrician will answer your call. We can:
Install Wiring
Repair and Maintain Electrical Systems
Solar Panel Circuits
Perform Lighting Upgrades
Inspect Your Home's Electrical Systems
Install Fire Alarms and Generators
And this is not a comprehensive list! So, whether you need us to help with a remodel or want an inspection of your home's electrical systems, we are here for you. Our licensed master electricians are ready to tackle any electrical problem you may encounter or install any upgrades you want, with many more services to choose from in between those! Just get in touch with us today and let us know what you need!
Why Do I Need an Electrical Contractor that Specializes in Remodeling and Construction?
A general contractor can claim he performs electrical work, but when the project finishes, you may end up with dangerous wiring that doesn't work the way it is supposed to. Don't give yourself the headache of paying for a subpar electrician who doesn't give you the service you deserve, only to have to pay for another electrician to come out again and fix the job. Get it done right from the beginning.
A licensed electrical contractor with the certifications and knowledge necessary to work on remodeling and new construction projects should be your first choice. Remodeling or new construction can be unique challenges for all involved, so don't trust just anyone who claims to have electrical knowledge.
Having a professional electric contractor who has the safety of your building as their primary concern can help make the entire remodel or construction process much safer and may eliminate excess costs to the project.
Do You Need a Licensed Electrical Contractor for Your Remodeling or Construction Project?
If you need a reliable licensed electrical contractor who performs electrical work at the highest quality available, look no further than the certified professionals at RS Martin. We are ready to take on any project that requires electrical expertise. Please get in touch with us today, and the right electrician for the job will be there for you!